Plastic Surgery Dubai
Plastic Surgery Dubai is a surgical specialty involving the restoration, reconstruction, or alteration of the human body. Reconstructive surgery aims to reconstruct a part of the body or improve its functioning. Cosmetic surgery aims at improving the appearance of it. Both of these techniques are used throughout the world.
Not just aesthetic outcome
Surgery does not focus only on the aesthetic outcome. Plastic surgery repairs birth defects or deals with burns and diseases. Examples of reconstructive plastic surgery procedures are:
• Burn Repair Surgery
• Hand Surgery
• Scar Revision Surgery
• Lower Extremity Reconstruction
• Breast Reconstruction
Reconstructive plastic surgery Dubai is performed to correct functional impairments caused by burns and to improve function. But it may be done to approximate a normal appearance.
The most common reconstructive procedures are tumour removal, scar repair, and Breast Reduction. According to the American Society of Plastic Surgeons, the number of reconstructive breast reductions for women increased by 5 percent in the recent years. Breast reduction in men also increased by 7 percent.
Some other common reconstructive surgical procedures include Breast reconstruction surgery. This is an operation to create of a new breast shape after removal of a whole breast (mastectomy) or part of the breast (breast-conserving surgery).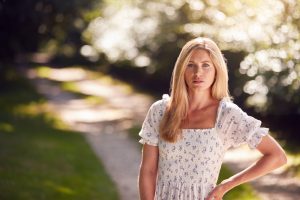 The new breast shape can be created using an implant and/or your own tissue from another part of the body. Usually the back or lower abdomen (belly). Reconstructed breasts don't usually have a nipple but one can be created with surgery and tattooing. Prosthetic stick-on nipples can also be used. The aim of breast reconstruction is to create a breast shape that looks as natural as possible and to try to match the breast on the other side in size, shape and position.
Plastic Surgery Dubai – Microsurgery
Microsurgery is used to transfer tissue for coverage of a defect when no local tissue is available. As a result, free flaps of skin, muscle, bone, fat, or a combination may be removed from the body, moved to another site on the body. Also a combination of the reconstructive part and the cosmetic part, where the efforts of the surgeon must concentrate in order to create the best outcome for the patients.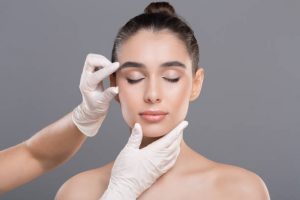 Dr. Matteo Vigo is a member of the International Society of Aesthetic Plastic Surgery (ISAPS) is the world's leading professional body for board-certified aesthetic plastic surgeons.
Library of Cosmetic Procedures
[ratings]
Plastic Surgery Dubai FAQs