Aesthetic Medicine Dubai
The term, Aesthetic Medicine Dubai is used to focus on proving cosmetic appearance through the treatment of conditions. These include scars, skin laxity, wrinkles, moles, liver spots, excess fat, cellulite, unwanted hair, skin discoloration, and spider veins. Treatments have diverse applications for dermatological and surgical conditions.
It comprises all medical procedures that are aimed at improving the physical appearance and satisfaction of the patient. Some Aesthetic Medicine procedures are performed under local anaesthesia while some procedures don't require anaesthetics at all.
Success of Aesthetic Medicine
Recent trends explain the current success of Aesthetic Medicine around the globe. Aesthetic procedures consist of:
• Botulinum Toxin
• Dermal Fillers
• Chemical Peels
• Dermatology treatments
• Microdermabrasion
• Body Contouring and Treatment of Cellulite
• Hair Reduction
• Fat Grafting/Platelet Rich Plasma
• Laser and IPL
• Scar Management
Elective, procedures are performed on patients who do not suffer from illness. Clients are usually happy and in excellent health. Most simply want a minimally invasive preventative procedure to help manage the normal effects of ageing.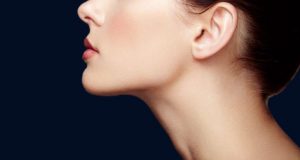 Normally patients will tend to go for Aesthetic medicine if they noticed physical signs of ageing.  Facial wrinkles and skin laxity which can be solved with one injection of Botulinum Toxin and Dermal Fillers. As a result, these really help the patient to look fresher and younger. Self esteem impact of the Aesthetic medicine is really huge on; the patient will be more confident and good looking. Lots of patients consider it is like a preventive or management measure for certain medical conditions as well.
Dr. Matteo Vigo believes in a holistic approach to aesthetic medicine, taking the time to really get to know his clients and their specific needs, lifestyle and genetics. All this information allows him to create precise, personalised treatment programmes that target issues at their core, and deliver long-lasting results that look natural and feel beautiful.
[ratings]